20Jun 2018
09:53 - By Emma Kauffman
On Migration and Citizenship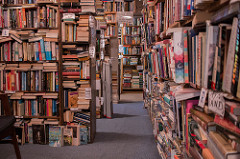 (2020). Casseus, Clara Rachel Eybalin. Odongoh, Stevens Aguto. Abdrabo, Amal Adel. Memory, Conflicts, Disasters, and the Geopolitics of the Displaced. IGI Global
(2019). Slim, Birte., Krasteva, Anna., Saarinen, Aino., (eds).
Citizens' Activism and Solidarity Movements: Contending with Populism
. Palgrave Macmillan.
(2018). Casséus, Clara Rachel Eybalin.
Geopolitics of Memory and Transnational Citizenship: Thinking Local Development in a Global South.
Peter Lang AG International Academic Publishers.
(2018). Boucher, Anna K., Gest, Justin.
Crossroads: Comparative Immigration Regimes in a World of Demographic Change.
Cambridge University Press.
(2018). Jupp, James.
An Immigrant Nation Seeks Cohesion: Australia from 1788.
Anthem Press.